YOU ARE AT: home >SERVICES

Services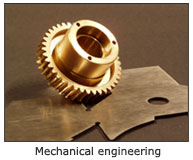 The Dan Everard Partnership provides clients with a wealth of experience based on the combination of over seventy man-years of design, production engineering and servicepractice. Although originally based on work in the analogue electronics field and its sister discipline, professional audio, projects over the years have expanded our experience to include digital techniques, many metal and plastics technologies, motor and gearbox design, ergonomics and resolving technical problems which cross engineering disciplines (see our skills).

Consultancy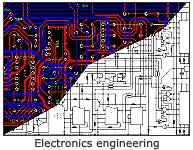 The Dan Everard Partnership offers clients a combination of skills and experience to tackle a wide range of engineering work. Often the project is to realise the new design of a piece of equipment or to change part of an existing design, to do a technical audit and optimise for production in small or large quantities, or to provide a technical trouble-shooting service and suggest solutions.
See our consultancy page for further details.

Audio Supply and Sound Reinforcement Services
Dan's experience as an audio equipment designer in the seventies and early eighties has led to a continuing passion for audio work, which is now concentrated in two areas:
System supply and installation
Hire of amplification systems for theatre shows and other events, together with sound system operation and sound effects.
Acoustic analysis
Consult our audio page for further details, or contact Dan directly.
Web Services
Dan has designed a number of websites for commercial and charitable organisations himself, but we have recently appointed Marcin Szala to add IT expertise and offer website and internet design services.
Contact Marcin directly to enquire further.
if you are interested
If you have a project or problem for which you feel the Dan Everard Partnership might provide technical support, please contact us and we would be pleased to discuss it and provide a tender for any work involved.

GO TO: home | MOBILITY { Dragon | principles | history } SERVICES { consultancy | audio } contact | about us

© Dan Everard Partnership 2003-2013 | design: MWS @ DEP
01 January 1970 | created: 14 February 2004